ALCUNE INFORMAZIONI SU DI ME
Andrea
Di Giuseppe
Parents originally from Isola del Gran Sasso (Abruzzo)moved to Rome where Andrea Di Giuseppe was born. He grew up in the family business, specializing in the wholesale and distribution of building materials and distribution of building materials. Even today the characteristic smell of the building materials and the wood pallets coded by color is the most beautiful memories of his experience in the family warehouse. It's not surprising that he continued his career in the family business, Italceramiche, and then continued in a succession of successes.
Di Giuseppe credits the people around him with being an effective CEO. He maintains regular communications with all company executives around the world, regularly visiting each location.
He sees himself as a coach and sees excessive communication value in the effort to understand how each operation develops according to the ideals of each culture, which require specific approaches.
The exposure to different cultures has made him a more understanding person, a valued CEO, and an undeniably motivated leader, ensuring that his executives are the best in their markets.
Di Giuseppe became an American citizen in 2011, one of his greatest personal accomplishments.
In 2021, in order to support Italian citizens residing in the United States, Di Giuseppe ran for and was elected President of COMITES – Miami. In 2022 he was elected coordinator of the INTERCOMITES in the USA. The COMITES are elected bodies that represent the members of AIRE, registered Italian citizens residing abroad, about consular offices, and allow Italian citizens to actively participate in their communities. They promote the interests of Italian local residents through valid initiatives of a social, cultural, educational, and/or charitable nature, or that concern professional training, free time, and recreational activities. The charge is 5 years.
Di Giuseppe currently splits his time between Miami Beach, FL, and Vicenza, Italy. He and his wife Federica have two children, Francesco and Riccardo.
In his spare time, Di Giuseppe enjoys running early in the morning on the beach and working out, spending time with his boys, and touring apartments when the market is right. He is one of the founders and actively involved in Mount Sinai Medical Center, another local institution that he is truly passionate about.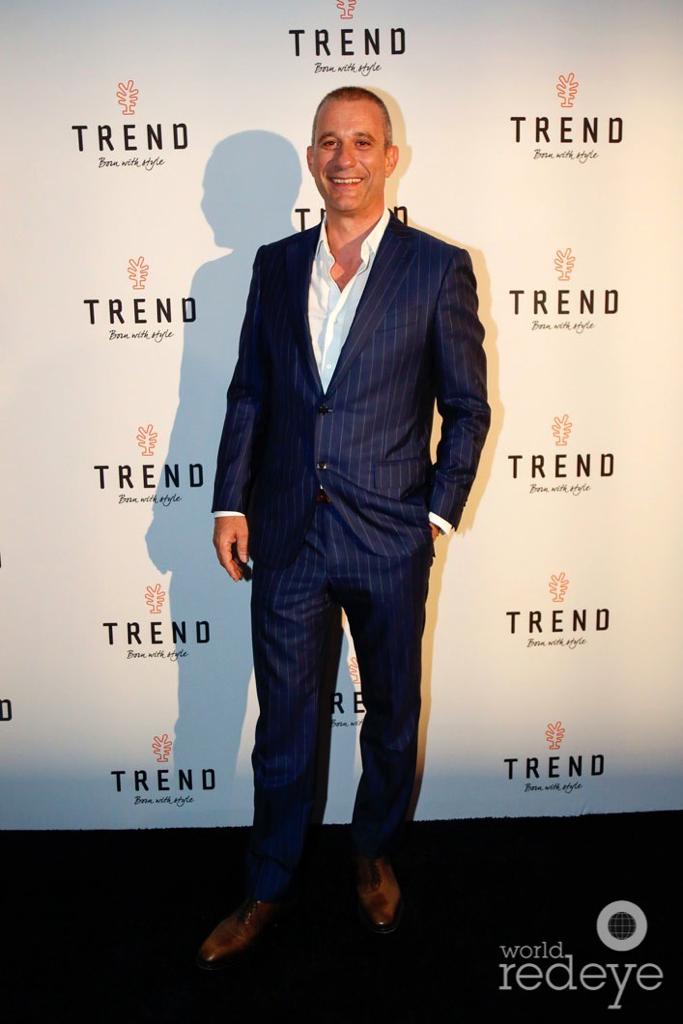 OUR Vision & MISSION
What We
Believe
Twenty years ago I moved to the USA where now I work and live with my family and where I founded Trend Group, an international company that gives work to more than 27 hundred employees all over the world, contributing to the spread of Made in Italy at an international level.
I choose to apply because the bond with Italy has never been interrupted and I don't want my community to be at the mercy of those political forces and characters that, in the past, gave us only promises, promoting political failures and favoring, without any control, the waste of public money for initiatives far away from our culture and which didn't bring any benefit to our people.
I built a program made up of practical, achievable points, in the wake of the work done by Mirko Tremaglia, founder of the Tricolor Committee for Italians in the World.
Health, work, pension, ease in taking documents; big and daily problems can be solved by TRULY WORKING.
I am an entrepreneur, I am Italian, and I am one of you.
Biografia

Of Andrea Di Giuseppe

Andrea Di Giuseppe è un nome tra i più conosciuti e di successo nell'ambito dell'imprenditoria italiana negli Stati Uniti. Titolare, tra gli altri, del gruppo Trend, dopo oltre vent'anni vissuti negli States, dal 2021 ha deciso di tutelare i diritti degli italiani all'estero prima diventando Presidente del Comites di Miami e poi candidandosi alla Camera dei Deputati alle politiche del 2022
1988
Lavora presso Italceramiche
Di Giuseppe ha lavorato in Italceramiche per 10 anni, a partire dal 1988. Durante la sua permanenza in Italceramiche, ha raddoppiato il fatturato.
1997
Entra a far parte del gruppo Bisazza
Entra a far parte del Gruppo BISAZZA di Vicenza.Gruppo BISAZZA di Vicenza, uno dei principali marchi di design di lusso e leader mondiale nella produzione
2000
Fonda TREND Group
Fonda TREND Group a Vicenza, dove ha iniziato come Vice President of Sales fino al 2007, aumentando i ricavi fino a 22Ml di Euro.
Dal 2000 a Oggi
Rete Franchising
Negli ultimi 20 anni, Di Giuseppe ha sviluppato questo franchising di ristrutturazione di case, che vanta 80 sedi in Nord America,50 nel Regno Unito.
2007
CEO TREND Group RockSolid Granit North America
Ha assunto il ruolo di CEO della società sorella del gruppo TREND RockSolid Granit North America, Regno Unito e Australia, un sistema di franchising globale
2011
Cittadino Americano
Di Giuseppe è diventato cittadino americano nel 2011, una delle sue più grandi realizzazioni personali.
Maggio 2020
etherium® By E-Stone
Di Giuseppe dirige anche la consociata E-Stone Corporation, guidando lo sviluppo delle superfici in pietra ricostituita etherium® By E-Stone. Investimento di 50Ml di Dollari.
Maggio 2020
E-Stone Corporation e Microban® Partnership
Sotto la sua direzione E-Stone Corporation e Microban® International hanno annunciato una partnership che fornisce la protezione del prodotto antimicrobico Microban® a etherium® By E-Stone.
Novembre 2021
Presidente Comites Miami
Guida la Lista Civica Tricolore e vine nominato Presidente in quanto membro piu' votato.
Giugno 2022
Coordinatore Intercomites USA
Viene nominato Coordinatore dei Presidenti Intercomites degli USA.
Settembre 2022
Eletto onorevole Camera dei Deputati per il centro e nord america
Vuoi rimanere
Sempre
Aggiornato?